Reliable Lawrenceville Locksmith
Whenever you need a locksmith in Lawrenceville, remember Just Locksmith LLC. We proudly service Lawrenceville, GA!
Professional Lawrenceville Locksmith
When you call Just Locksmith LLC, you will always receive a professional Lawrenceville locksmith. Rest assured our pro locksmiths will take care of you, your house, your car and your business.
Affordable Lawrenceville Locksmith
More often than not, our customers have horror stories about locksmiths that drastically overcharged for simple services. Do not worry, you have a Lawrenceville locksmith on your side. Just Locksmith LLC stands behind our service and rates.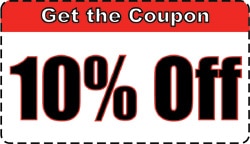 Save 10% on a Lawrenceville Locksmith
Mention our website JustLocksmithSuwanee.com and receive 10% off your Lawrenceville locksmith services. Mention our website and receive the best locksmith rates in Lawrenceville.
Locksmith in Lawrenceville
Tell your friends, families and colleges that you have a locksmith in Lawrenceville. Just Locksmith LLC offers the lowest rates possible with the best professional locksmith services available. We also accept all major credit and debit cards.